Every year, India people celebrate January 26 as the Republic Day of India. On 26 January 1950 Dr BR Ambedkar, who was the head of drafting committee. The Constitution was taking into consideration the multiple religions, ethnic communities and regional tribes. Thus, it is completing the journey of becoming a sovereign democratic republic. This day is very important to every Indian citizen because, It remarks the day when India became independent and democracy. In other words, it is the day on which our constitution came into effect. On 26 January 1950, almost 3 years after the independence, we all became a sovereign, socialist, secular, democratic republic.
This day represents the President's speech, hoisting of the national flag, exhibition of military power, parade and honoring brave-hearts of the country and some traditional performances at India Gate. Republic Day is considered as one of the national holidays in the country and the Constitution of India guarantees equality for all people irrespective of caste, religion, gender, creed, etc.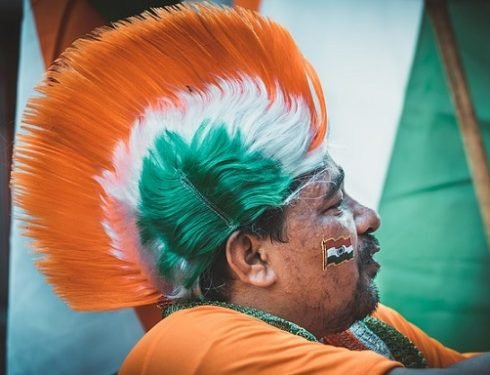 About history of Indian Republic day
We all got independence from British rule on August 15, 1947 but our country was still lacking a concrete constitution in India. In short, India did not have any experts and political powers which would help in the functioning of the country affairs smoothly.  Up until then, the 1935 Government of India Act was basically modified in order to govern. However, the act was more bent towards the colonial rule British. That's why there was a dire need to creating an exclusive constitution that would reflect all that India stands for. Moreover, the first session of the India Parliament was also conducted on this day. In addition to that, the 26th January 1950 also witnessed the swearing-in of India's first president, Dr. Rajendra Prasad. Thus, this day became very important as it marks the end of the British rule and birth of New India as a Republic State.
Indian people celebrate January 26 on each year with lots of enthusiasm. On this day, everyone forget their religion, creed, sex caste and more. It brings together the country as a whole. It truly shows the diversity and culture unity of our country. The capital city of India, Delhi, celebrates it as ''Republic Day Parade'' that showcases the might of the Indian Military and the cultural diversity.
These parades take place in other India cities as well, where a lot of schools children participate in. It is a awesome to see the children performance and professionals put in so much effort. The way they grace the parade makes everyone feel proud of their country.  School and government offices also do National Flag Hoisting on this day. In Delhi, just after the President of India hoists our National Flag, 21 guns salute follow it with the national anthem.
In addition, in every school, March Past takes place and it is obligatory for every student to attend the celebrations. On this occasion schools distribute fruits and sweets as well. While it is a very joyous and happiest day, we must not forget the struggle of freedom fighters that our forefathers took part in. Moreover, it is a special day to celebrate the spirit of freedom and make sure to help India reach greater heights in the future.