1 The national Museum of Delhi
Indian Museum are very popular in the world, the most amazing museum in Delhi is ''The National Museum'', which is one of the largest museum in India. It is situated in central Delhi. The Maurice Gwyer Committee prepared the blueprint of this Museum in May 1946.  The Exhibition has displayed the project in the galleries of Burlington House, London during the month of winter between 1947 and 1948.
People visit this museum not only because of its collection but also to understand the Indian culture. Actually this museum also displays art work of different Indian states and every year people come to visit this museum. However it may take 3 to 4 hours to visit this beautiful museum because it is a unique place where you can get a look of old and new India. So it is highly recommended place in Delhi.
Important Fact
The success of the Exhibition led to the idea to build up the nucleus collection of the National Museum. The Museum holds approximately 200,000 objects of a diverse nature, collection of both Indian as well as foreign. Its holdings cover a time span of more than five thousand years of Indian cultural heritage.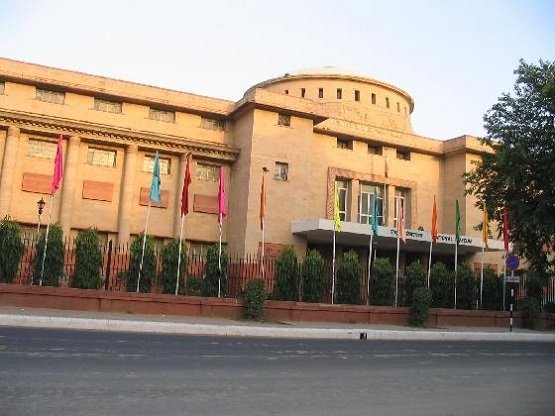 2 Indian National Museum , Kolkata
Kolkata is not only famous for its peaceful life style and sweet. But it is also very famous for its museum. Kolkata's national museum is the ninth oldest museum of the world. However Its Popularly known as 'Jadughar', it has the finest collection of contemporary paintings, relics of Buddha, Egyptian mummies and ancient sculptures. In addition the Museum has some of the most exquisite collections of ornaments, fossils, skeletons, antiques and stunning paintings.
The history of the origin of this Museum is one of the remarkable events towards the development of heritage and culture of India. The Asiatic Society of Bengal has founded this museum in 1814. This Museum is the earliest and the largest multipurpose Museum in the Asia-Pacific region of the world. 
In addition, it has 35 galleries which divide it into six categories namely Art, Archaeology, Anthropology, Geology, Zoology and Economic Botany. For those are keen about history, there is also a nice library and bookshop present within the museum. The Museum has its own Medical facilities to provide services to all the staffs of the organization. This is an institution which works under the Ministry of Culture, Government of India.
3 The prince of whales Museum, Mumbai
The Chhatrapati Shivaji Maharaj  ('King Shivaji museum'), formerly named the Prince of Wales Museum in Mumbai, India. It is one of the most famous museum in Mumbai. It is a must visit place in Mumbai, A walk through that area will remind you 80's life style. One can also for take beautiful pictures around the museum. One must take a walk around the museum because surroundings of it are so beautiful and full of historic buildings. It was founded in starting of the 20th century with the help of the government, to commemorate the visit of George V, who was Prince of Wales at the time.
It is very close of South Mumbai near the Gateway of India. Chhatrapati Shivaji Maharaj, was the founder of Maratha empire in 1998. The museum has three sections – Art, Archaeology and Natural History and has approximately more than 50,000 artefact of ancient Indian history as well as objects from foreign lands, The museum has also Indus Valley Civilization arte facts. Overall it's worthy to visit this museum at least once in lifetime.
4 The National Rail Museum, Delhi
The National Rail Museum is situated in Chanakyapuri, Delhi. It is one of the beautiful Museum in Delhi. It is a very famous place among students and children, every year thousands of student and families visit this museum to get a look in our Indian railways history. However the advisement of rail enthusiast Michael Graham Satow was first proposed the national Rail museum in 1962, The Construction of this museum started in 1970 on 7 October.
The former President of India V. V. Giri laid the foundation stone of this museum's at present site in Chanakyapuri, The public transportation Minister Kamalapati Tripathi inaugurated the museum as ''The Rail Transport Museum'' in 1977. The national rail museum, New Delhi, displays exhibits on the history of rail transport in India. The museum was inaugurated on 1 February 1977, and spans over 10 acres (Apx 40,000 m2). The museum features display of coaches, diesel, electric and steam engines and closed on Monday and national holidays.


5 Calico Museum of Textiles, Ahmedabad
The Calico Museum of Textiles is one of the famous ''Museum of textiles'' in India which is located in the Ahmedabad city. This is an interesting and must visit place of the city. The industrialist Gautam Sarabhai and his sister Gira Sarabhai managed the Sarabhai Foundation and they founded this musuem in 1949.
The Calico Museum of Textiles houses one of the most important collections of textiles in the country – ranging from ancient textiles, carpets, and tents to costumes, Kalamkari prints, tie and dye, pichwais, and sarees. It also holds an assemblage of bronzes, Jain art objects, and Indian miniature paintings acquired from the Sarabhai Foundation.
The galleries have exhibits on ritual art and sculpture, temple hangings, miniatures, paintings, South Indian bronzes, Jain artefacts and sculpture, furniture and crafts. However there are also textile techniques galleries and a library and has an important role in determining the curriculum taught in the textile designing courses at the prestigious National Institute of Design.
Note – Anyone who wants to visit this museum, need to book the visit at least 2 or 3 months before the arrival date. Last minute visit is impossible. So apply in advance for visit online or contact us for visit booking For more detail please contact us @ (info@bellaindiatours.com) https://bellaindiatours.com/  Whatsapp or Call :-  +919711973836, +918800971196, +96892038772.
6 Shankar's International Doll Museum , Delhi
Shankar's Doll museum is an amazing dreamland for the children and this is a beautiful museum, which is located in Delhi and displays around 6000 dolls from 85 countries in Nehru House at Bahadur Shah Zafar Marg. The International Dolls Museum has a big collection of dolls. Mr K Shankar Pillai, a political cartoonist had set up this museum.
The collections of dolls divide it in two sections. So First part consists of the dolls from western countries such as the United Kingdom, United States of America, Australia, New Zealand, Commonwealth of Independent States and other section consists of dolls from other Asian countries, the Middle East, Africa, and India. But the main attraction of Dolls Museum is that 150 types of Indian costume dolls at the workshop of the museum.
The collection includes characters from Kathakali, which is one of India's unique classical dances, with its lavish costumes. Similarly there are some other dolls of special interest, which represent Boys and Girls festival dolls from Japan, replica Dolls of the Queen's collection (from the UK), Maypole Dancers Hungry, Flamenco dancers from Spain, Kabuki and Samurai dolls from Japan, Women's Orchestra from Thailand, and Kandy Pehara from Sri Lanka.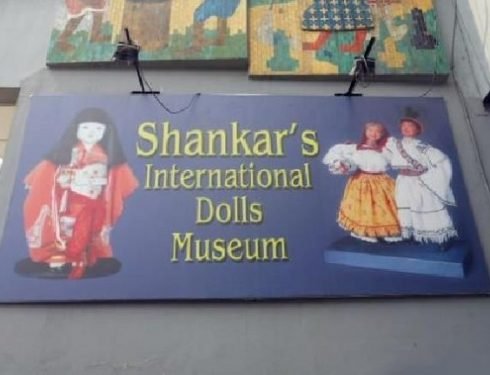 7 Government Museum , Chennai
The Government Museum of Chennai is also known as Egmore Museum or the Madras Museum is the second oldest museum in India. Madras Literary Society has originated this museum in Madras (old name of Chennai) in 1846. This museum has the largest collections of Roman antiquities outside Europe.
Inside Children's Museum there is one section that fascinates all kids fort its doll section, science and technology galleries. National Art Gallery has some awesome paintings and pieces of artistic marvels. In addition the Contemporary Art Gallery from rock and cave art to British portrait to modern art, one can see how the art of 'art' has evolved over ages. This Museum Is open for public on all days From 9:30 am to 5 pm. Overall if you are in Chennai don't miss it.
8 Albert Hall Museum, Jaipur, Indian Museum
Albert hall museum is one of the most beautiful and historical center in Jaipur. The Albert Hall Museum was built in 1876 to welcome the Prince of Wales to Jaipur. Maharaja Sawai Man Singh II has built this musem and the museum received its name from the Victoria and Albert Museum of London. Because both have similar style of architecture.It is also known as the Government Central Museum. The Albert Hall Museum in the heart of Jaipur and is the oldest museum of the state of Rajasthan, India.
The building is situated in Ram Niwas garden just outside the city wall opposite new gate. It is a fine example of Indo-Saracenic architecture and it is also called the Government Central Museum. In addition this museum has a rich collection of artefacts including paintings, jewelry, carpets. However, ivory, stone, metal sculptures, and works in crystal are amazing. Similarly the collection includes also coins from the Gupta, Kushan, Delhi Sultanate, Mughal and British periods. The main attraction of this museum is an Egyptian mummy. Overall it is a must visit place in Jaipur. In conclusion, it has more charm in the night time when museum displays it light and sound show.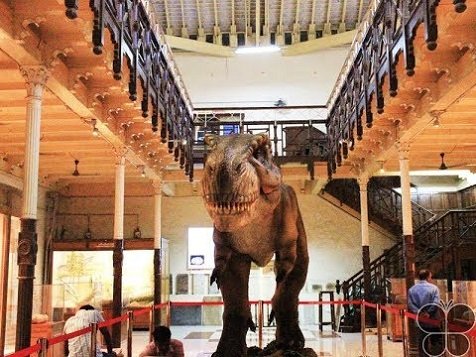 9 Napier Museum Thirvandrum, India Museum
Napier museum is one of the famous tourists attraction in India. This museum is about 6 km far from the City. J.A. Brown, the Director of theTrivandrum Observatory and General William Cullen made a joint effort. In 1874, the old Museum Building was demolished and foundation for the new building was laid in 1855.
The Government has approved the idea of Brown to starting a Museum in a part of his Bungalow. In 1880 Chisholm designed the new building and later named Lord Napier. The building is considerable as a architectural beauty. There are three big halls connected with long corridors of panes and artistically painted walls. In addition, both inside and outside, which constitute the main scheme of the building.
However there is a huge collection of Ancient coins, replicas of Harappan civilisation, prehistoric burialurns. Moreover, there are other royal collectibles also form part of this mammoth collection of exhibits. Wooden box, temple chariot and different types of ceremonial lamps are the main attraction.
10 City palace Museum , Jaipur, Indian Museum
Maharaja Sawai Jai Singh II, has founded The City Palace museum in 1727 in beautiful city Jaipur. It is also famous as pink city. As part of his ambitious city project and his successors continued to ornament. In addition to the elegant buildings up until the 20th century. Jaipur is an important city of India and every ruler wanted to make it beautiful.
The Palace was also a place of religious and cultural events, as well as a patron of arts, commerce, and industry. Similarly palace complex has several buildings, various courtyards, galleries, restaurants, and offices of the Museum Trust. The Maharaja Sawai Man Singh II Museum Trust looks after the Museum and palace.
The king Sawai Man Singh II Museum Trust is responsible for this museum, buildings and collections of national importance. The Kachhwaha rulers of Amber and Jaipur has collected and commissioned over the centuries. It is a must visit place in Jaipur, because it shows you the glorious past of Indian culture.