North India is one of the top favorite tourist destination for Domestic and international tourist. It includes state of, Punjab, Jammu & Kashmir, Chandigarh (Union Territory), Haryana, Delhi, Himachal Pradesh, and Uttar Pradesh, Other states which are not basically part of North India, but which are traditionally and culturally similar. These states are Rajasthan and Bihar. The Culture is mainly Indo- Aryan and is full of diversities of climate, language, Culture, Dress, food. There are Desert, Mountain, Agriculture, wildlife with Hindu pilgrimage centers such as Varanasi, Haridwar, Mathura, Vaishno Devi, golden temple and Pushkar along with the Buddhist pilgrimage like Sarnath and Kushinagar.
It includes a number of monument and Forts in like Jantar Mantar (Jaipur), Bhimbetka Caves, Sanchi monuments, Taj Mahal, Agra Fort, Fatehpur sikri, Qutub Minar and Red Fort. Hindi is the common language spoken here and also an official language but most of the people speak English as well and it is also use in documents. Some other languages in the northern region are Punjabi, Urdu and Haryanvi.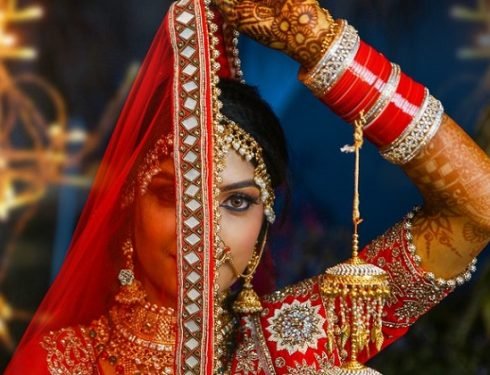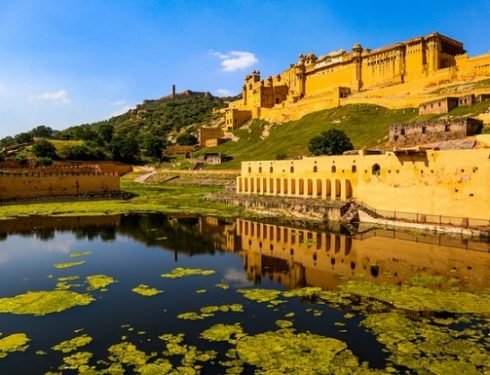 Diwali
''Diwali'' is festival of lights is which is celebrated everywhere in India with joy and happiness in the month of November. People believe that God Rama returned back to Ayodhaya after 14 years of his Vanvas so on this auspicious occasion all villagers started celebrating and burning mud lamps everywhere in the city. Moreover, on the occasion of this festival people worship Goddess Lakshmi and Ganesha and offer prayers in Temples. On this day everyone has to wear new or clean Dress to welcome Goddess Lakshmi,people celebrate this festival with lamps and lights, crackers, sweets and gifts. 
Holi is the most enjoyable festival of India, which comes in the month of March. Mathura and Vrindawan are the places where the people go to celebrate this festival. One cannot explain with words but the magic of this festival one can feel only when you play it with colors and water. It is a festival of loving each other by forgetting the all differences. We celebrate this festival for 2 days. Day 1 is for pray and in the evening people gathered at a place where they burn the Holika (A kind of traditional Bonfire but there is a very nice story behind it) and Day 2 is for playing it with colors.
Lathmar Holi, Barsana(A place which is famous for celebrating Holi)
Lathmar Holi (Beating with stick and play with color) is very famous in Barsana in the state of Uttar Pradesh. According to people belief, Lord Krishna used to visit Barsana from Nandgaon to play festival Holi with Radha(the wife of Krishna) and her friends. Gopies (Girls) were chasing Krishna and his friends to beat them with stick in a loving way so It became a tradition and whole Indian community follow it and women chases and beat the men coming from Nandgaon to Barsana (It is an awesome experience).
Pushkar Cattle Fair, in North India
Pushkar is a very beautiful place which is very famous for its unique Lord Bramha Temple (The creator of Universe). This Cattle Fair is the largest camel fair in the world. However, it is known worldwide for holding cultural and its significance. It has a wonderful location with valleys, hills and deserts. This festival is comes on Karthik Shukla Ekadashi according to Hindu calendar in the month of October- November every year.
Desert festival, Jaisalmer
Jaisalmer is one of the beautiful place where tourist can enjoy various kind of activities like Camel riding, Desert safari, camping, Dinner and dance on the dunes .It is also famous for the Desert Festival which brings back life to the Thar Desert. The major attraction of this fair is Fire dance. Snake charmer and acrobats also participate in this fair along with the folk dance performers. Camel rides, camel dance and camel polo are the most popular activities among the tourist. Being the witness of sunset here is an awesome experience.
Eid ul Fitr is a major festival of the Muslims which is celebrated in all over India. In the northern part of India, this festival is celebrated with joy and happiness. Muslim culture in its purest form can be experienced during this festival. The festival of Eid-Ul-Fitr date is generally basis on viewing Crescent Moon according to the Muslim calendar. It marks the end of Ramadan.
Kumbh Mela ( Fair)
Kumbh Mela (fair) is very famous in India.
Everyone celebrate this fair in Allahabad city of Uttar Pradesh state for almost
a month. It is one of the largest fair in the whole world. The largest numbers
of philgrims come here to attend from all over the world. This religious
gathering is organized on the sacred banks of Ganga, Yamuna and Saraswati, in
between January-February. Indian believe that the holy dip in the water of
Ganga during Kumbh Mela washes away all of your sins.
Traditional Costume
North Indian women generally wear Salwar-Kameez or Saree(traditional dress), which is famous in Punjab, Jammu and Kashmir, Himachal Pradesh and northern Haryana. In Rajasthan and some nearby states like southern Haryana, some part of Uttar Pradesh and Bihar, women wear Ghagra Choli while men in North India rural region wear dhoti-kurta or shirt-pent, kurta/payjama. Men also wear headgear such as cap, turban (known as pagdhi) which is known as the honor of the family or that particular Man.
North India people usually make food of wheat flour
which consume in the forms of roti or chapati with Indian curry. Most of the
North Indian people are vegetarian. Non-vegetarian dishes are famous as well
which includes Mughlai in the state of panjab. Spicy and full of aroma Punjabi
food like Lassi, Sarson ka Saag, Dal Makhani, Choley, Kadhi Pakora, shahi paneer
and many delicious dishes.
People here love to eat various kind of food and
they love cooking as well .Here people always eat fresh food and vegetables.
Some Rajasthani cuisine like Daal- Baati – churma, kachori, chat etc are very
famous and they eat this as a Breakfast .North Indian people sweet dishes like Gajar
ka Halwa, Gujia, Kheer, Agra petha is very famous.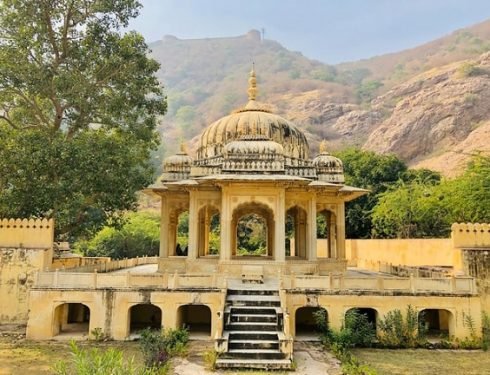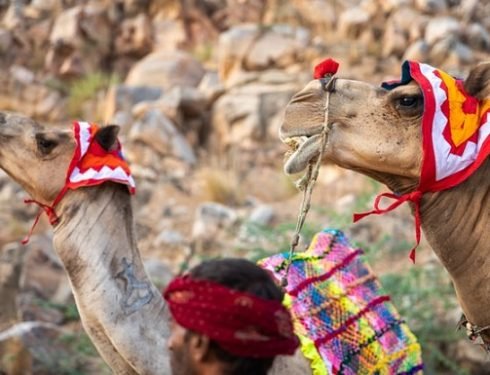 Weather
Generally North India has different climate during the whole year like winter, summer, and monsoon. Best time to visit is winter (from October-March) and the Mountain area between April-August. Monsoon comes from July to August. In the summer time from April till September temperature remain 35 C to 45 C and rain and humidity in July and August. Because in this period the humidity level in very high so tourist moves to Mountain areas.
This part experience winter from November to February and the weather remain pleasant and mildly cold to very cold. Usually temperature remains between a -2°C to 14°C and winters last till March. But overall North India is very beautiful and full of adventure activities.