This is a unique place to understand the famous ''Kamasutra''. If stones are able to speak, the Khajuraho temples will create melodies. The Chandela dynasty built these temples.  It is around Vindhya mountain range in the state of Madhya Pradesh. The heritage town Khajuraho temple is the part of UNESCO World Heritage Site. Moreover, it features Hindu and Jain houses of worship.
People Believe that it was built in a relatively short period of time spanning over 100 years, between 950-1050 AD. In addition, the complex boasts 22 temple structures that remain from the initial group of 85. These temples are famous for their stunning sculptures depicting different aspects of life, spirituality, love, friendship, sports and most significantly, awe-inspiring art. These temples are in three groups of category – Eastern, Western and Southern.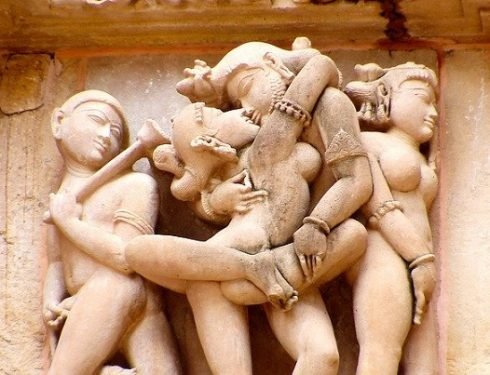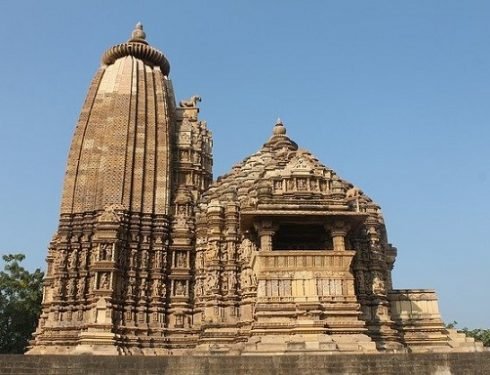 This is one of the finest art structures, ''Khajuraho the group of temples'' stands tall and proud as a witness to the skill of Indian sculptors. Words cannot describe the beauty and elegance of the temples.
In addition, there are about 25 temples that are spread over an area of 6 sq km. However, these are belongs to both Hindu deities and Jain figures. About six of these temples have Lord Shiva as the main idol and eight to Lord Vishnu, one each to Lord Ganesha and the Sun God. While three are for Jain (saints). The largest among these all is 'the Kandariya Mahadeva temple'.
It is also one of the four holy sites of Shiva worship, the other three being Kashi, Kedarnath and Gaya. The enrapturing beauty of the temples lies in their elaborate and intricate carvings and sculptures. The four Jain temples lie among the Eastern group of temples including Adinath, Parsvanath, Shantinath, and Ghantai temples.