Paragliding trip in India
Paragliding trip in India'' is one the most amazing adventure sport that helps you to fly like a bird. India is a country which is not only famous for its amazing destinations, but also for some fantastic adventures sport. Let's explore some destinations. Firstly, Bir Billing is one of the best locations for paragliding trip in India, where one can adore the pristine surrounding and enchanting views of lush velvet meadows from a height up to 2600m.
Secondly, Manali is also a beautiful paragliding destination offering some awe-inspiring views of Gangotri, Chaukhamba, Banderpunch, Sawrga Rohini peaks. Feel the cool breeze flowing over your face. Thirdly, Rani khet is also a perfect zone for beginners and Arambol beach in Goa. Kamshet near Mumbai is just superb. In addition, there are some other locations which are perfect for paragliding like Kullu, Solang, and Yelagiri. Do not forget to click life time opportunity.
Manali, Himanchal Pradesh
Manali is a beautiful valley and a perfect location for paragliding trip in India. It is located in the heart of the Himalayas. It is a prime tourist destination for Indian couple. Manali is at an altitude of about 5000 ft to 6000 ft above the sea level which makes it
ideal for paragliding. Most importantly area of Solang Valley, Gulaba pass and Nagger Road are the places where paragliding takes place.
Monsoon is not good for paragliding but except it (June and July) one can enjoy the paragliding whole year. Moreover, it is an awesome getaway who loves adventure as well as the beautiful of locales. One can reach there by air and the nearest airport is at Bhuntar which is just 50 kilometres away. One can go by buses as well. Best Time to Visit Manali is Between October and May. Most importantly, need to book everything in advance in that area because of many tourists and the Cost for paragliding starts from 25 to 40 euro.
Goa is the best tourist destination among youngsters because it has many amazing beaches. However, there are many beach hotels, bar, disco, cafeteria available here. As we know that there are beautiful beaches but Arambol is the best one for paragliding. The best launching point is above the Kalacha Lake. It is one of the perfect for beginners because the reason being the smooth and calm breeze, which is perfect for a no-break flight.
However, it is bit far from Goa airport which takes almost two hours by taxi from the Dabolim airport. Best Time to Visit Goa is around October to June Cost for Tandem flights starting from 30 euro per person.
Paragliding in Bir Biling
Paragliding in Himachal Pradesh is very famous and most happening sport. Bir Billing is the first choice among domestic and international tourists. Most importantly, the reason behind the popularity of this place is high -altitude and amazing Ariel views which is unforgettable for any paragliding lover. In short, Himachal Pradesh is considered the best place in India for adventures in paragliding, that's why there are many paragliding tour operators available.
Bir Billing take-off point is Asia's highest and the world's second highest at around 8000 feet above the sea level and the landing is at around 4000 feet. From October to May is the best time to do paragliding there and the cost for paragliding is around 25 to 40 euro.
Kamshet, Paragliding in India
It is almost 100 kilometers far from Mumbai and approximately 50 kilometres from Pune. When city people feel boring and nothing to do on weekend, they just pack the bag and go to Kamshet for Paragliding. It is one of the best places for paragliding in the western region of India. In short Paragliding is a famous weekend activity for the urban metropolitan class. Group flying and solo both can be done here. In addition, many paragliding schools and workshops works in the area by providing certified courses and sessions to encourage travellers to come here for enjoyment and learning. However, one can visit Kamshet anytime except summers and monsoons. The Price for paragliding in kamshet is around 30 to 40 euro per person.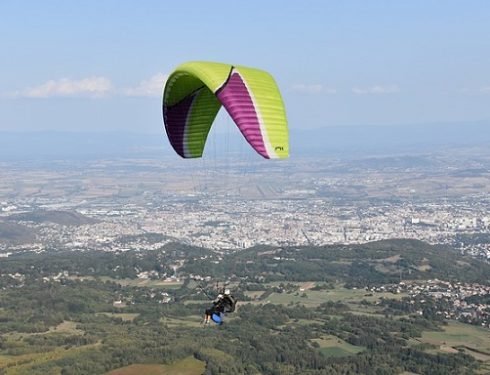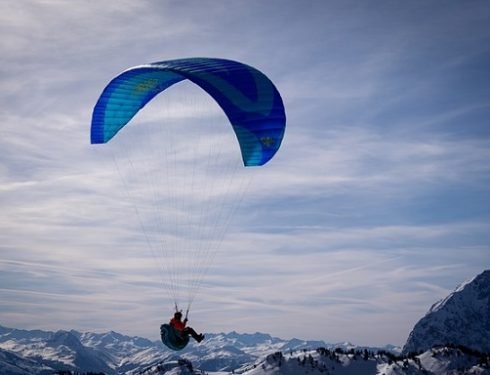 Ranikhet
Ranikhet is one of the best tourist destinations in India .Every year many tourists go there to enjoy the weather and to fly with the eagles at the thrilling adventure camps of Ranikhet.It is popular for many reasons. Firstly, a great spot for all aerial activities including paragliding and hot air ballooning, and many more activities available there. Secondly, a fantastic place for aero sports in north India at affordable price. Thirdly, one can enjoy paragliding and trekking, camping surrounding by oak forest. Paragliding cost for one person starts from 40 euro including camping.
Paragliding trip in India