Udaipur is one of the famous City of Rajasthan state. It is known as the City of Lakes, serene Udaipur is the crowning jewel of royal Rajasthan. With shimmering lakes visible from almost every rooftop, fairytale palaces, temples and narrow lanes weaving through colourful markets as ancient as the city's history, Udaipur is also famous as '' Venice of the East''. The magical sunrises and amazing sunsets one should not miss in this city. This is one of the most picturesque destinations in the country.
Colonel James Tod of the East India Company has described that the Udaipur city is "the most romantic place in the Indian sub continent". It is formerly the capital of the Mewar Kingdom and located in the state of Rajasthan. Maharana Udai Singh II founded this beautiful city in 1559. There are series of artificial lakes and known for its royal residences.
Places to Visit, Lake Pichola, City Palace, Sahelio ki Bari.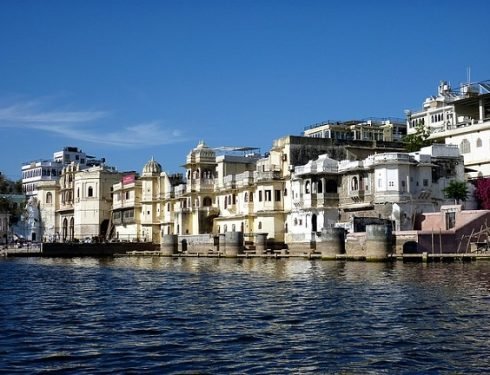 There are many lakes in this beautiful city but Lake Pichola is the famous one. It is not about what you see but all about what you feel there if you are with someone one special. Because it is a romantic place that why many people celebrate their marriage here. Picchu Banjara (Tribe) created this lake in 1300 AD. He constructed a dam on river Kaveri and diverted the water flow. Then later Maharana Udai Singh established this city because of its amazing location. It is the best city to enjoy your holidays with luxury amenities.
Udaipur city palace is one of the architectural wonders of Rajasthan. The City Palace in Udaipur is the largest palace complex of the state Rajasthan. The City Palace stands magnificently on the eastern banks of Lake Pichola. This Palace is worth admiring for its natural settings that offer a breathtaking view of the surroundings. It is built in granite and marble. It is a perfect blend of Medieval, European and Chinese architecture.
It is the most astonishing gardens ever built in history of India. The lush green lawn in the dry land of Udaipur is a unique place for sightseeing. This beautiful garden is situated on the banks of Fateh Sagar Lake. Maharana Sangram Singh built the Garden of maids in the 18th century for the royal ladies.
Best time to visit – One can visit this amazing city any time but the best months are from October to March because rest of the year it is a bit hot there.