Mandawa is a small beautiful old town in the heart of Shekhawati region. Once it was an important city of Rajasthan. Rajputs ( Local Dynasty)) has founded this town in the 18th century. The wealthy businessmen has constructed many havelis (traditional houses)and baolis (water well) with Color and painting adorning their walls. Later on, with the migration merchant families to this town, it became very important and they have constructed may beautiful buildings. This town is famous for havelis and Fort Palace. There are some amazing Haveli names- Binsidhar Newatia, Chokhani, Ladia and Gulab Rai Ladia Haveli.
Fort or Castle is the main attraction of this beautiful town and is on Aravali mountain range, the fort was established to protect the trading in the Shekhawati region. Today this fort is famous as Mandawa Castle and Newal Sing has built it. He was the first descendant of the Shekhawati rulers.Which is also known as the world's largest open-air art gallery. It is located in about 168 km from Jaipur and it takes 5 to 6 hours from Delhi through Driving in a car.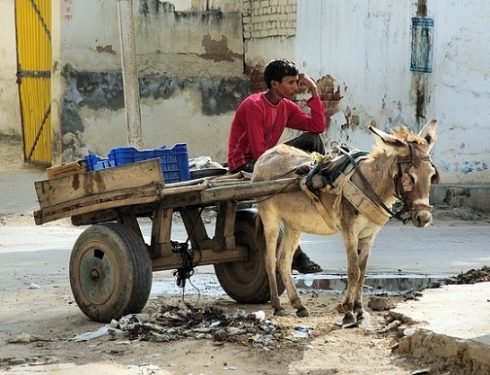 Summer season is a bit hot in Mandawa and the temperature remain between 30 – 45 C whereas winters is perfect and the temperature can be between 10-25 C. The best season to visit this place is winter from October to March.
Places to visit in Mandawa
However there are many things to do in this amazing town, but the most famous is camel ride and school visit. This can be an unforgettable experience. You can also enjoy dinner or lunch is a local family and we can also arrange a visit of agriculture farm where you can enjoy some local fruits and vegitables. Mandawa castle, Havelis, School, Camel ride and Local farmer home visit, One can visit nearby village Nawalgarh as well.